Welcome to Shared Harmonies
A Community Interest Company improving confidence, communication & wellbeing through inspirational singing
Clients Testimonials
From some of our happy clients
It was a beautiful, creative and effective team building event, and all down to the facilitators skills
Participants loved the facilitator and we will definitely make more use of Shared Harmonies on our courses.
We found your session very valuable, your passion inspiring and think you are supporting a very good cause.
A liberating experience and one we'd definitely recommend for teams and businesses to have some fun whilst doing something constructive towards team spirit.
I would HIGHLY recommend it. Not only for your own benefit and wellbeing, but also to support a fantastic cause in Shared Harmonies.
Everyone really enjoyed this activity and buzzing after the event. Thanks to Emma and the amazing work she continues to deliver.
We had so much fun and I believe it's had a lasting impact on our team.
We all came away feeling much happier and we valued each other's contribution to the teamwork
Thank you so much for a brilliant session, Shared Harmonies is highly recommended by Nissan.
Get in touch
To find out more about how singing events can benefit your employees or community please use the following information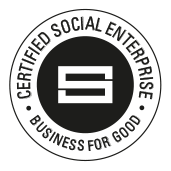 For more information on our corporate team building and wellbeing workshops email emma@sharedharmonies.co.uk, call  on 07739339302 or fill out the form below. To find out more about regular workshops near you, please visit our calendar,
Easy form