Welcome to Shared Harmonies
A Community Interest Company improving confidence, communication & wellbeing through inspirational singing
Clients Testimonials
From some of our happy clients
Shared Harmonies provided an afternoon's team building for the trustees of my synagogue in the form of a singing workshop. The workshop started with eight timid Brits not wanting to sing, and ended in a beautiful round of harmony singing and everyone amazed at what they achieved.
It was a beautiful, creative and effective team building event, and all down to the facilitators skills
The process which Shared Harmonies designed for us was very effective, probably one of the best creative sessions we have had on Common Purpose. It exceeded our brief in terms of how quickly she made participants willing and able to get out of their comfort zone. Participants loved the facilitator and we will definitely make more use of Shared Harmonies on our courses.
We found your session very valuable, your passion inspiring and think you are supporting a very good cause.
The workshop delivered by Shared Harmonies was a really great experience. Going out of your comfort zone can be a real challenge, but as soon we got going, we enjoyed every single moment of it! The exercise requires you to work in small groups, whilst knowing that you're part of something larger and making an impact on the overall performance. It was amazing what we achieved as a group in a fairly short space of time – and very few of us could sing! A liberating experience and one we'd definitely recommend for teams and businesses to have some fun whilst doing something constructive towards team spirit.
As part of the MMU staff wellbeing initiative we wanted an activity and something different that would offer some light relief and fun at the end of the day, we wanted to include everyone and thought about several options before coming up with ' singing' which is known to enhance good health, be great fun and bring a whole new social network! Emma's 'Shared Harmonies' approach to an all-inclusive choir that absolutely anyone can join (with no auditions or ability to read music) to come along and sing each week is just perfect for MMU and has proven to be hugely popular and a great success. Emma herself enthuses confidence, fun and easily within moments has everyone smiling and singing! For those curious, or unsure – I would HIGHLY recommend it. Not only for your own benefit and wellbeing, but also to support a fantastic cause in Shared Harmonies.
Shared Harmonies was invited along to our half year sales meeting to support a team networking activity, With new members of the team present it was a great opportunity to get to know people and break down barriers. Emma built up trust within the group that allowed everyone to relax and join in the session. It showed the true value of putting trust in someone and that person ensuring they maintain your trust by encouraging you to try new things but not force it.
The session really made people sit up and think that individually they are good but together they can make an amazing team. Everyone really enjoyed this activity and buzzing after the event. Thanks to Emma and the amazing work she continues to deliver.
"We invited Emma to run a workshop at our annual general meeting with our entire staff. We kept it a complete secret from everyone, to get the full enjoyment of seeing the looks on everyone's faces when Emma told them that we were going to sing together! Emma has this incredible ability to win people over, through the warm up you're gradually singing together and not even aware what you're actually doing, next thing you know you're singing in 4 piece harmony! It was really powerful, to get everyone together and create something like that. To sing out at the top of your voice you have to have full trust that your team are going to do it with you, it was really emotive. We had so much fun and I believe it's had a lasting impact on our team.
As a Senior Leadership Team we work so hard and have many different challenges and thought it would be really good to do some team-building exercises. It provided a real bond for the group. You could see at the end the group really trusting each other and expressing their voices. To see colleagues who you normally see across a boardroom letting themselves go was good fun. I thoroughly enjoyed it, so much so I might even join a singing group. We all came away feeling much happier and we valued each other's contribution to the teamwork
A member of my team suggested we use 'Shared Harmonies' for a work event to build relationships amongst the group. Honestly speaking, I was a bit nervous about the reaction we would get trying to convince 30 people that singing would help to inspire teamwork. I needn't have been! Emma was fantastic at encouraging everyone to participate. The event was well received, engaging and a lot of fun! Comments from the team included: "It helped me see that when the team come together, we can make great things happen", "I want to start every day with the positivity I feel now" and "Today, I've learned something new about people I have worked with for years". Thank you so much for a brilliant session; Shared Harmonies is highly recommended by Nissan.
Get in touch
To find out more about how singing events can benefit your employees or community please use the following information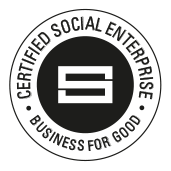 For more information on our corporate team building and wellbeing workshops email emma@sharedharmonies.co.uk, call  on 07739339302 or fill out the form below. To find out more about regular workshops near you, please visit our calendar,
Easy form