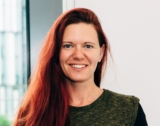 My positive experience led me keep singing as a major part of my life whereas others tell me that as a result of their negative experience they struggle to share their voices in public – even many years later.
Emma established Shared Harmonies CIC, combining her beliefs in the benefits of singing & the power of creating community connections. She is a highly skilled facilitator and trainer with over 25 years experience. She is passionate about making singing accessible to everyone and believes everyone can do it – despite what they may have been led to believe.
Emma is a huge advocate for the health and wellbeing benefits of singing with others in both corporate and community settings – backed up by a wealth of scientific evidence and the wonderful testimonials received. She invites you to try it for yourself!