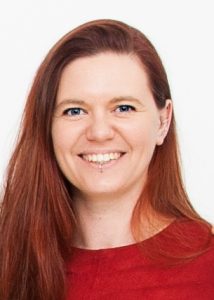 Emma Baylin is the Founder and Director of Shared Harmonies CIC
When I was 5 years old a teacher told me I could sing and I believed him. When you are that age, what an adult tell you can have a huge impact! I know that many people did not have the same experience as me. Many people I talk to tell me they were told their voices were not good enough to be part of the school choir or were told to mime on the back row. My positive experience led me keep singing as a major part of my life whereas others tell me that as a result of their negative experience they struggle to share their voices in public – even many years later.
Singing has so much to offer people, it provides many benefits for both physical & mental health, especially when singing with others. It strengthens posture & respiratory function and releases endorphins to give you that 'feel good' factor. And as more and more of our participants tell me – it's great fun!
Shared Harmonies CIC was born out of my strong belief in the power of singing and my faith in the power of communities. I am passionate about making singing accessible to everyone. I strongly believe that everyone can sing – despite what they may have been led to believe!
I encourage you to give it a try and experience the many positive benefits for yourself. What are you waiting for?
– Emma Baylin
Emma is also a member of the National Voice Network